A white tractor-trailer cab is being searched in New Jersey after a woman allegedly appeared to be covered in blood, screaming and in distress.
According to reports, the woman was seen screaming for help in the cabin of the truck at around 2 pm on Route 130 leading to the Ridge Road exit on Wednesday. South Brunswick Police,
An eyewitness said the woman was bleeding profusely and reported that the male truck driver "pulled her back into the cab," police said.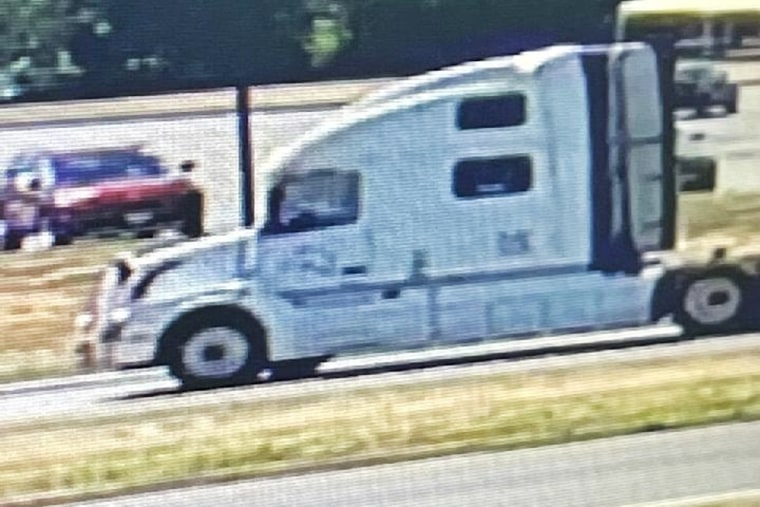 The witness was a customer of a car dealership who saw the semi-truck overturning and saw the woman trying to jump out of it, NBC New York informed of.
Police said the woman had almost completely exited the cab before forcibly going back in.
grainy footage A man shared by police sees a woman walking towards a truck before speeding on a busy road.
As of Wednesday evening, police described the vehicle as a white Volvo tractor trailer cab with blue letters on the sides.
The victim was described as a white or Hispanic woman in her 20s with long brown hair wearing a brown flannel shirt.
The suspect was described as an older white male, who was bald and had a white beard.
Anyone with information is asked to call South Brunswick Police at 732-329-4646.