A "proud" manager went viral for praising an employee who recently called " [their] Company's hoax "except.
Manager, posting under the username u/FridaMercury, story shared In redditof the "Antiworks" forum, where it has received over 42,000 upvotes and thousands of comments from Redditors about middle management.
At the beginning of her post, u/FridaMercury, a middle manager, explained that she leads a team of eight people, a 20-year-old trying to finish her college degree.
"She asked me this week if I would allow her to adjust my schedule for about four months while she takes a class she might not otherwise take online. She skips midday one day a week And it meets Saturday," wrote u/FridaMercury.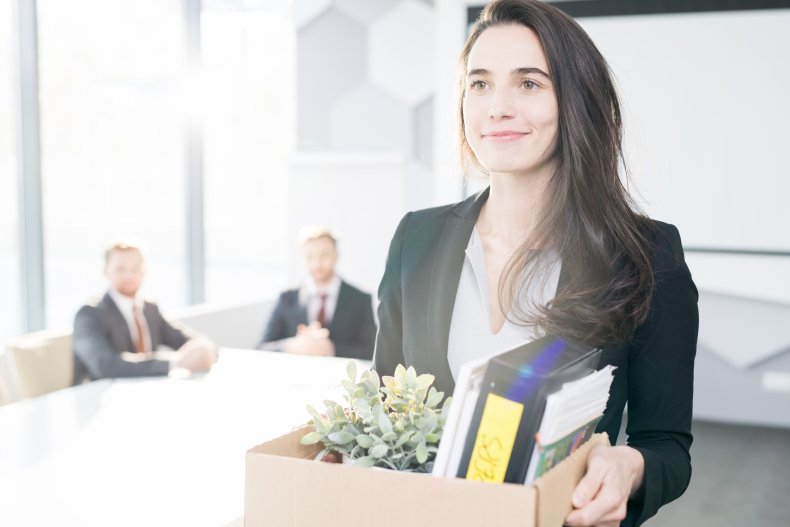 The Redditor said he had "no problem" with it; However, she could not authorize the schedule change without her boss Sarah running it first. So, he forwarded the employee's request to Sarah with her seal of approval. Unfortunately, Sarah wasn't so thrilled with the request.
"This b**ch's response [was], 'Wow, isn't that too arrogant and he has a right to think we'll let him do that? What is she going to do if we say no—quit??'" Yu/Frida Mercury recalled.
"I reminded [Sarah] That this woman is fully entitled to resign…[but] That I would hate his resignation because… this change in schedule is only temporary. It would be very short-sighted to lose a great employee on such a petty thing on our part," u/Frida Mercury continued.
However, Sarah's opinion was not impressed. He declined the request and scheduled a meeting with u/FridaMercury and his employee to explain his decision, during which the employee "called" [Sarah's] To bluff."
"Without skipping a beat, my employee said, 'Okay, I thought this might be the same answer you gave me, Sarah. I've already prepared my resignation letter and emailed you and HR. Hit sent. It's my two weeks. Notice,'" u/FridaMercury said.
Sarah was "shocked" and u/FridaMercury, although her boss was "p**sed", "so f**king proud".
Redditor u/FridaMercury ended his post by saying "if [she] She could take everything back," she never became a manager.
"You have to deal with all the bull**t, you have so little influence on anything, and yet you are the face of all the corporate bull**t," she said.
Middle management performs "important functions in the organizational structure of the company". Really explained. These managers often "act as a buffer" between top level management and lower level employees.
Although their responsibilities vary from company to company, in fact said middle management typically includes creating and enforcing routines, monitoring employee performance, and recruiting and retaining employees, among other things. is done.
Although middle management is important, the Harvard Business Review (HBR) also noted that these roles are often, as u/FridaMercury reported, "tedious."
HBR explained, "Middle managers … are expected to play very different roles when moving from one conversation to the next."
"By virtue of their structural positions, they are simultaneously 'victims and bearers of change' within an organization, receiving strategy prescriptions from their bosses above and implementing those strategies with those working below them, HBR continued. "As a result, middle managers often find themselves trapped between different stakeholder groups, which can produce 'relentless and conflicting demands'."
Redditors commented on u/FridaMercury's post, saying their story perfectly illustrated why they hate working in middle management.
"I hated being a middle manager. I could only make decisions that everyone agreed with. I never felt less human," u/Angel_Madison.
"There's an old saying that stuck with me from a former middle manager I used to report on years ago: 'Let them never promote you to middle management,' u/wgGMDwOx. "It's one of those reasons."
"Middle manager = tons of responsibility + zero rights," added u/jippyzippylippy.
newsweek Contacted u/FridaMercury for comment.
Other "antiwork" posters that have gone viral in recent months include a mother whose daughter Receives $0 paycheck each weekan employee who recently confronted their "exploitative" owner and an employee charged by his employer Doing your job "for the money".