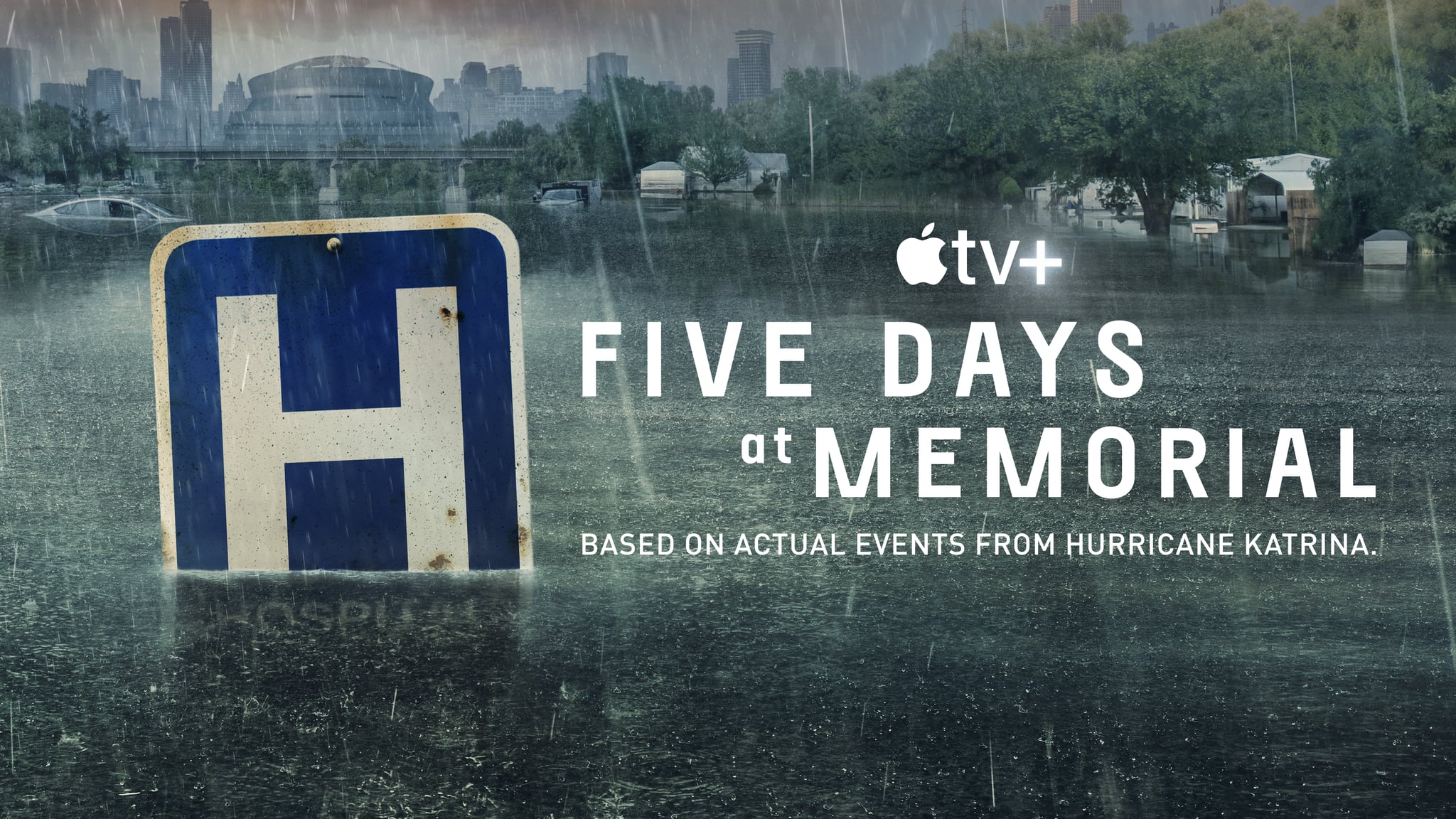 image Source: Apple TV+
Apple TV+'s new miniseries, "Five Days at Memorial" — out August 12 — traces five harrowing days at a New Orleans hospital in the immediate aftermath of Hurricane Katrina. tie Archival and News Footage With fictionalized scenes, the show reminds viewers that the chaotic period following a natural disaster didn't actually happen even 20 years ago. How many fictional stories on screen are based on reality? A lot, as it turned out.
What really happened at Memorial Medical Center?
"Five Days at the Memorial" is Based on a non-fiction book by the same name"Five Days at the Memorial: Life and Death in a Hurricane-ravaged Hospitalby Sherry Fink. The book, in turn, expands on an article that won Fink the Pulitzer Prize, "The Deadly Choice at Memorial," published as a joint project by publica And new York Times in 2009.
In every version of the story, the focus is the same: five gruesome, brutal and unprecedented days at Memorial Medical Center, a hospital that was heavily damaged during Hurricane Katrina in August 2005. When the hurricane hit New Orleans on August 29. Over the years, the hospital (now known as Ochsner Baptist Medical Center) and its surrounding infrastructure suffered heavy damage. In the time that followed, the hospital lost sanitation and electricity when its backup generators failed, was completely surrounded by flood waters, and sustained damage from its own floods. In addition, it heated up to a temperature of over 100 degrees.
As Fink reported, a massive evacuation was carried out to rescue thousands of stranded patients and staff, including people from Lifecare, a long-term acute care company that leased the hospital's seventh floor. What was not revealed until later, however, was what happened to many of the patients, whom the staff considered too important to evacuate.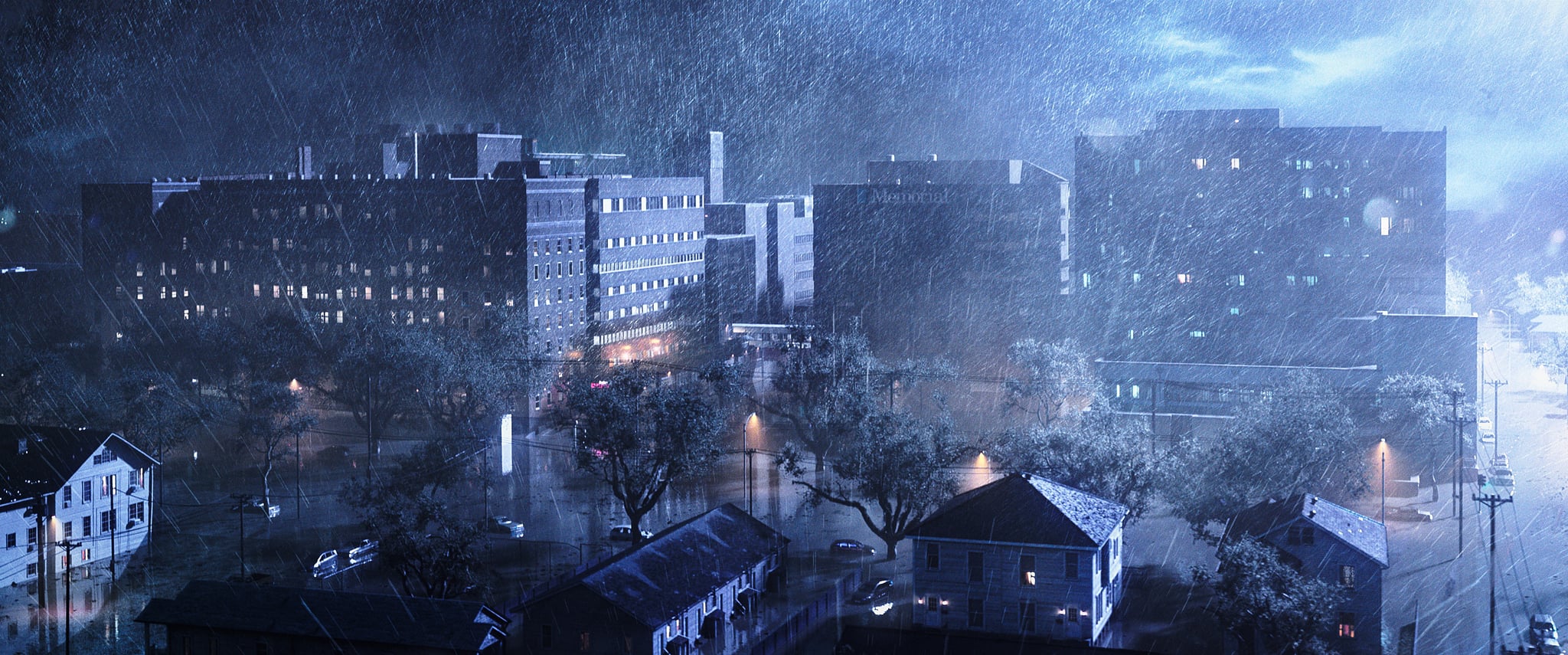 "Five Days at the Memorial"
image Source: Apple TV+
The bodies of 45 patients were later found in the hospital after evacuation, of which 23 were ingested with morphine and other drugs. A handful of people had died before the storm's events, but many others were classified as suspected deaths, prompting a public inquiry and investigation. Reports from the hospital showed that some staff were discussing euthanasia.
Are the characters in "Five Days at Memorial" based on real people?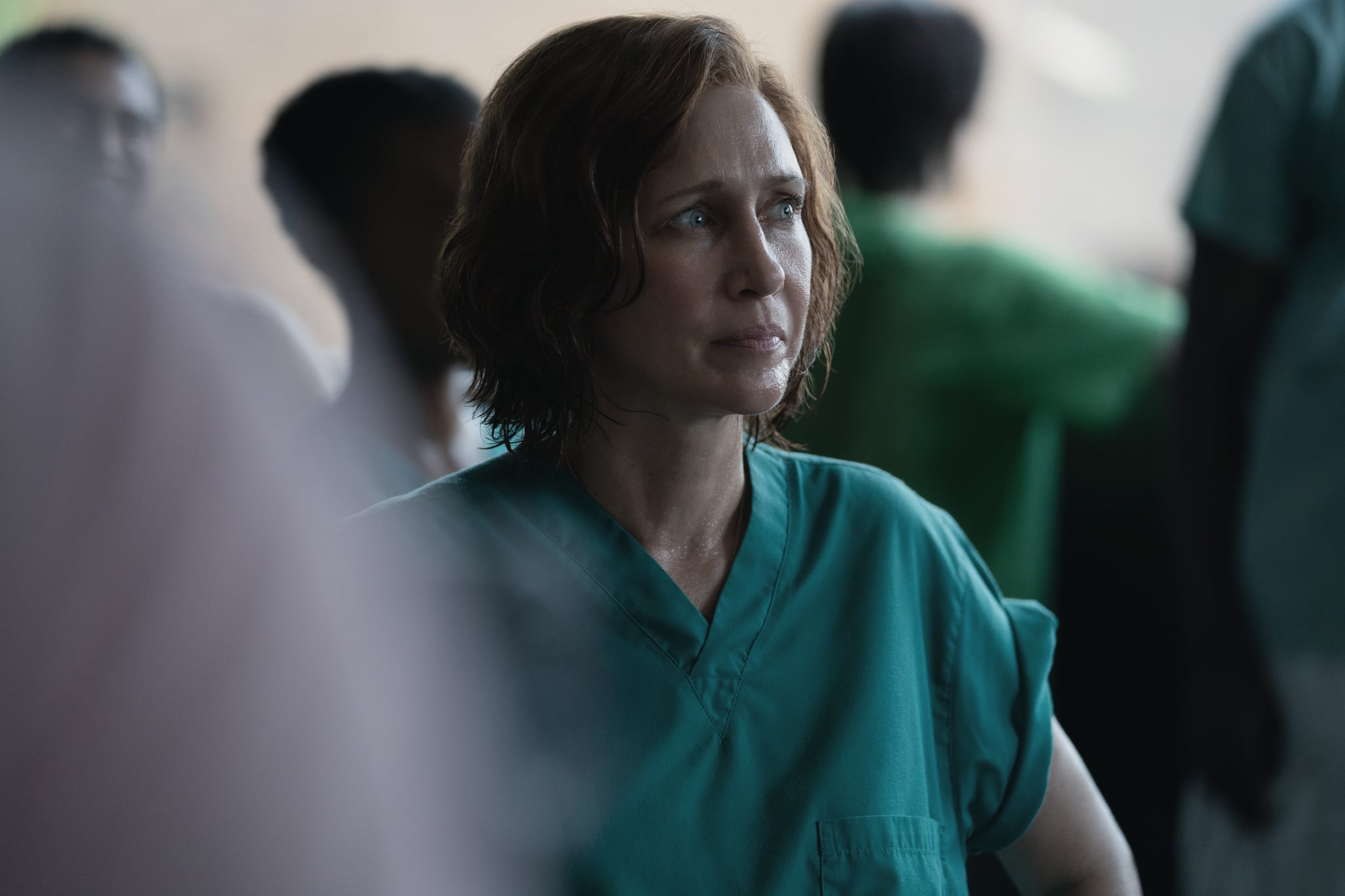 Vera Farmiga in "Five Days at the Memorial"
image Source: Apple TV+
Like the real events unfolding, many of the characters in the miniseries are semi-fictional versions of real people who worked at the Memorial during Katrina. The central figure of the show is Dr. Anna Pau, played by Vera Farmiga, who was accused of intentionally killing or hastening the natural deaths of several patients during the chaotic days following the storm.
Other characters in the show are also based on real people. Adepero Oduye plays Karen Wynn, ICU nurse manager, and Cornelius Smith Jr. plays Dr. Bryant King, an internist at the hospital. Diane Robichoux (played by Julie Anne Emery), Lifecare Assistant Administrator and Incident Commander, and Susan Mulderrick (played by Cherry Jones), are also the hospital's director of nursing.
What happened after Hurricane Katrina?
An investigation soon followed the discovery of the dead patients, and the special investigation fell on three men: Dr. Poe, and two intensive care nurses, Cheri Landry and Lori Budow, NPR told back in 2006. He was charged with second-degree murder and of intentionally giving lethal doses of morphine to some dead patients, believing they would not survive withdrawal.
At the time, the public largely sided with the Memorial staff, and a grand jury declined to indict Pau (the charges against Landry and Budo were dropped in exchange for testimony), ProPublica reported. Several other lawsuits were settled without trial on behalf of patients and family members. Fink's reporting also revealed another turning point: In later years, POW participated in the passing of three new Louisiana laws that allowed healthcare workers to work in mass casualty situations when most civil suits (except for intentional misconduct). ) offered immunity from. Memorial.