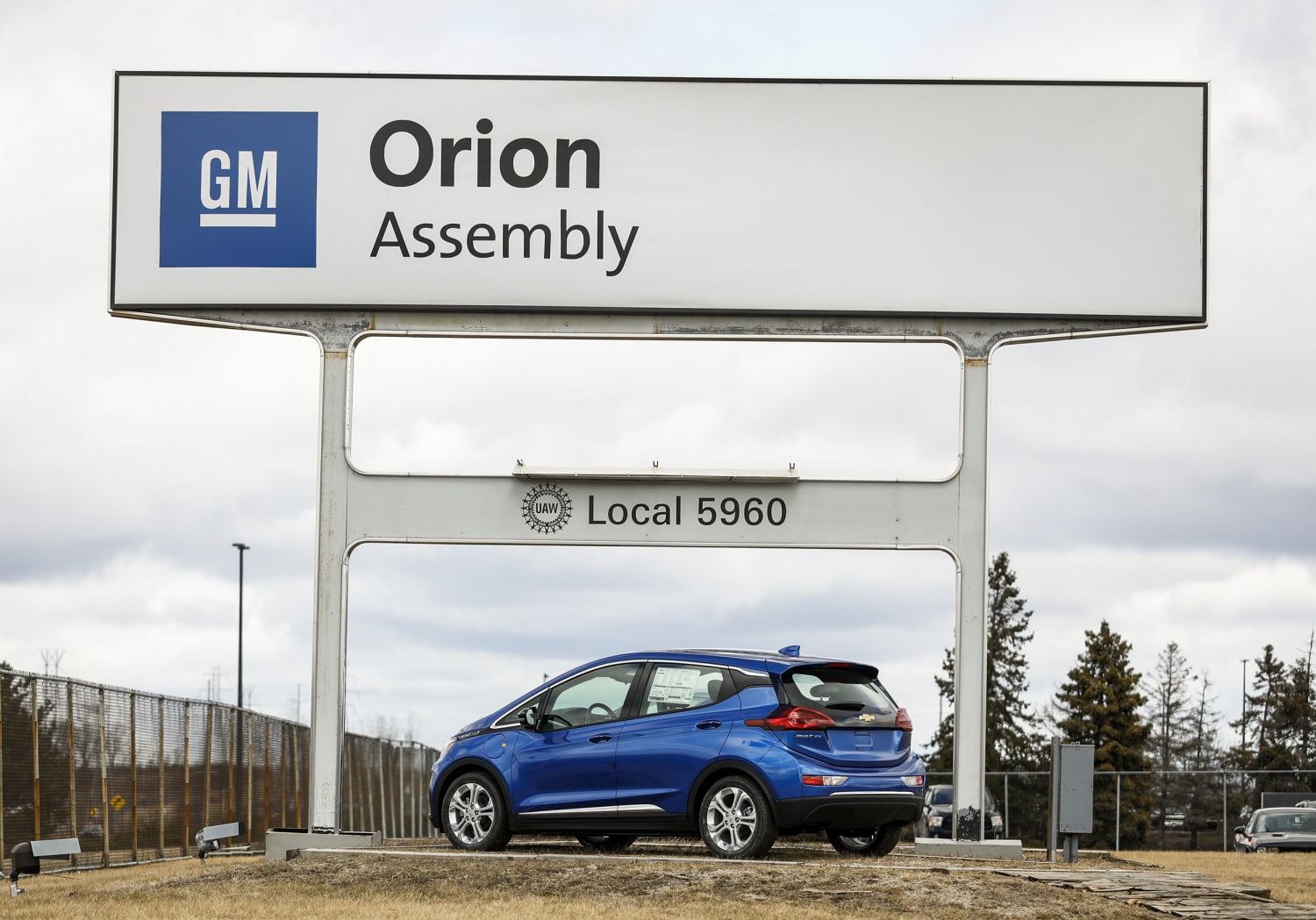 A cleaning service worker has been arrested after a co-worker was killed during an altercation early Thursday at the General Motors Orion assembly plant in Michigan, officials and the company said.
General Motors and the Oakland County Sheriff's Office said both coworkers were employed by a third-party cleaning service provider at the Lake Orion assembly plant.
The plant responded at 1:37 a.m. on Thursday to reports of an injured man and a 49-year-old man found to be "unconscious and bleeding."
Deputies performed CPR on the victim but she could not be revived. He was pronounced dead at the scene.
His name was not released, pending positive identification, but he was described as a Pontiac resident who worked at the plant for seven months.
The post-mortem will be done on Thursday.
The sheriff's office said a 48-year-old man had been arrested "in a case of fatal assault."
Officials said the suspect was found standing in the dock area of ​​the plant from where the victim's body was found.
He was taken into custody without incident and is in the Oakland County Jail.
"It was not known how long the suspect was employed at the plant. The material used in the murder has been recovered. The incident and possible motive are being investigated," the sheriff's office said.
Officials did not elaborate on how the victim was killed or what led to the confrontation.
Sheriff's detectives are expected to present the case to prosecutors for possible murder charges on Friday.
General Motors said Thursday it has suspended production at the plant and the company is working with officials into the investigation.
"Our thoughts and prayers are with the bereaved family," the company said in a statement.
Officials said there was no active threat to the community or the plant.
The assembly plant, which has 1,228 employees, makes its own electric vehicles including the Chevrolet Bolt EV and Bolt EUV models. Website, The plant opened in 1983 and covers 4.3 million square feet.